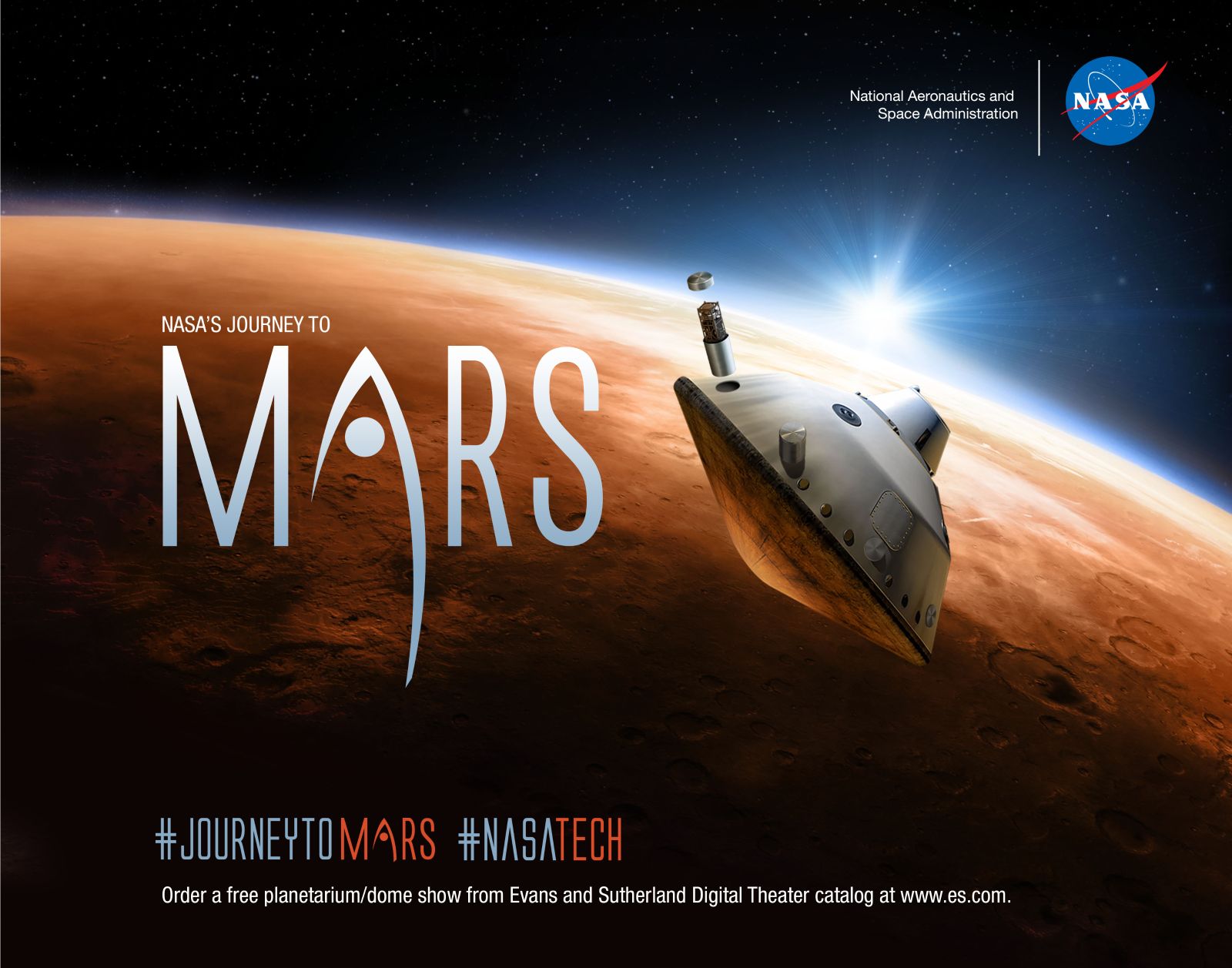 Flandrau Member Discount!
Members, don't forget to login to have your discounted member rate appear. Click the "Member Login" link in the upper right hand corner to begin!
Become a Member!
Memberships must be purchased and active prior to booking. Click the "Become a Member" link in the upper right hand corner to begin!
---
NASA's Journey to Mars + Live Talk
NASA wants you to be part of the Journey to Mars. Today, NASA is pushing the boundaries of technology and innovation and its fleet of robotic scientific explorers at Mars are paving the way for human exploration. Join us in a monumental journey of a lifetime to extend the frontiers of human exploration, gaze across alien landscapes, and see our Sun rise over new horizons. Flandrau will be showing the full dome film and providing context to the film with a live star talk before and afterwards.
Recommended for general audiences.
Themes: Mars, space travel, NASA programs and robotics.
Style: Fulldome film complemented by a live star talk midway
Runtime: Approx. 45 minutes
---
Want to also explore our Science Center Exhibits? Click the "Register for Another Event" button prior to checking out!
---
COVID-19 Changes
Please take a moment to review some of the changes we've implemented, https://flandrau.org/visit/covid-19. We ask you to please adhere to the new guidelines for the safety and well-being of all.
---
Tickets are non-refundable. For questions, please call us at 520-621-4516.